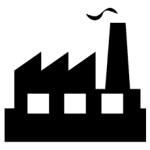 Microelectronic-drive Solutions
ISO 9001, IATF 16949, ISO 14001, OHSAS 18001
Leading Worldwide OEM Partnerships
Fully Customized Product Development
Turnkey Solutions
Automated Mass Production processes
Leading Edge Electronic Technologies
Your Partner for Automotive Electronics
Harnessing over 25 years of experience, Taditel has applied the most advanced electronic technologies and production facilities to develop and manufacture leading edge microelectronics solutions.
Years of proven quality performance at various OEM customers. innovative state-of-the-art technologies, powerful production resources, highly skilled personnel and worldwide logistics; Taditel is an ideal partner for leading automotive OEM`s.
Taditel is a major supplier to the automotive industry, providing total electronic packaging solutions based on the latest state of the art technologies.
Advanced Applications
Taditel develops and produces a large number of applications that can be found in currently produced vehicles:
Voltage
Regulators (One chip or Hybrid)
Ignition Coil Drivers
Engine Control Units